For floating floors up to 5 kn/m²
The REGUPOL comfort Range includes CE-certified impact sound insulation products made of elastomer composites and an elastic, mass-increasing levelling fill. Not only have the systems been tested as per EN ISO standards but combine all the necessary benefits for timber construction and renovation in one system: acoustic performance, low construction heights, fast and safe application.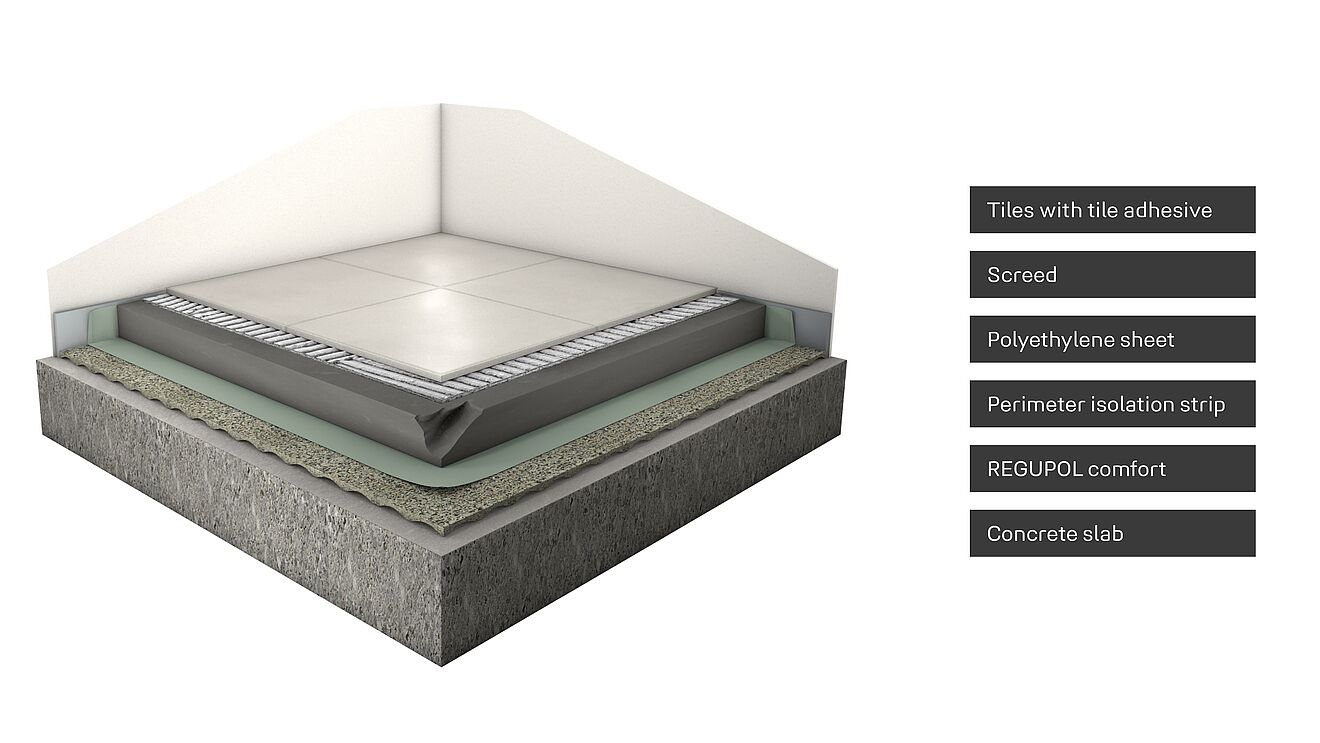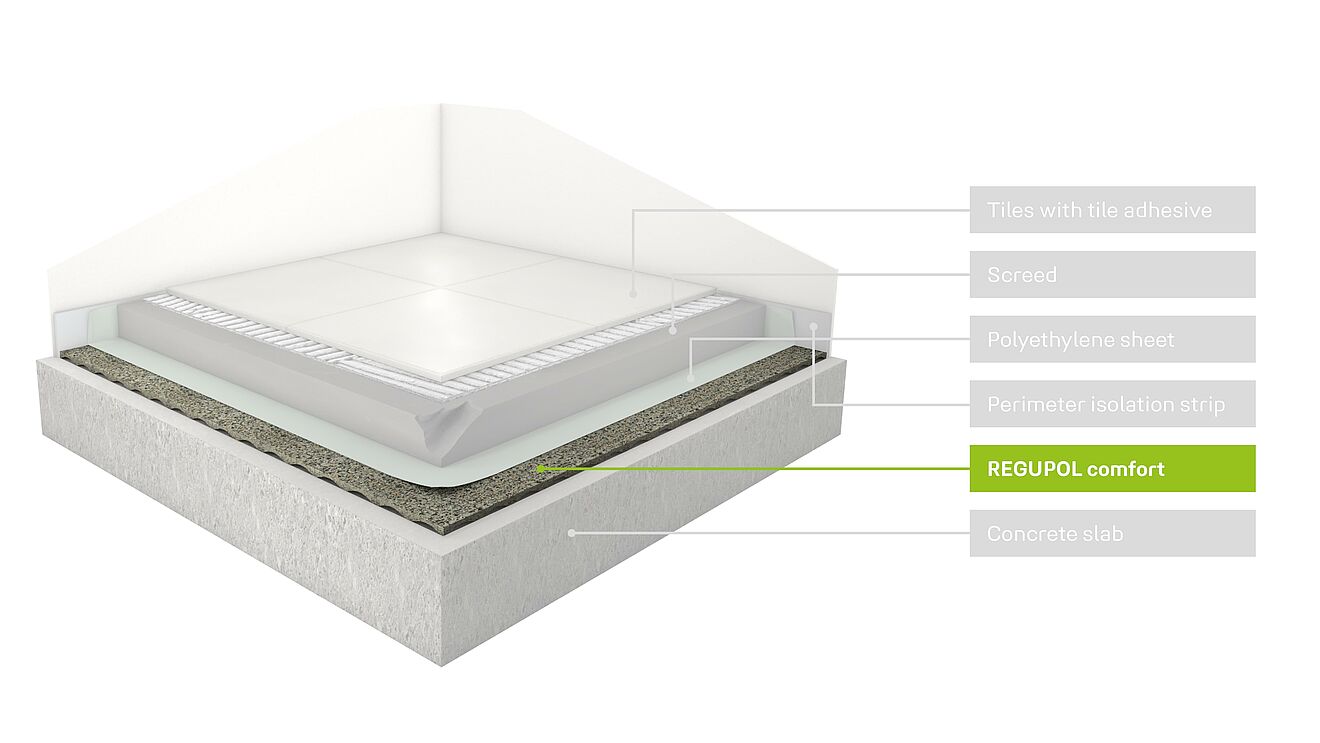 The REGUPOL comfort Range was developed for solid timber construction and refurbishment projects, in which existing installation heights can lead to limitations. The key benefits are low thicknesses between 5 and 12 mm, low dynamic stiffness values of ≤ 15 MN/m3 to ≤ 10 MN/m3 and impact sound reductions between ∆Lw 24 dB and ∆Lw 29 dB. REGUPOL comfort impact sound insulation materials are CE-certified and are subject to internal monitoring plans and those of the ETA 17/1030, as well as the high environmental and health protection requirements stipulated in German building regulations. This guarantees not only reliable planning within Germany but also worldwide.
For the renovation of old buildings and light timber construction projects, a combination of REGUPOL comfort 12, 12 mm impact sound insulation, and REGUPOL comfort S1 elastically bonded levelling fill is perfect for compensating height differences and increasing the mass of the construction. Airborne and impact sound tests on C1 wood frame ceilings (EN ISO 10140-5) show that even with a 40 mm thick levelling fill effective sound insulation values of Ln,w 47 dB / Rw 69 dB can be achieved.
High acoustic requirements can also be met by installing additional suspended ceilings using the elastic REGUFOAM hangers. This can result in test values of Ln,w (CI 50-2500) 30 (17) dB / Rw(C50-5000) 81 (-3) dB
In solid timber construction, mass increases are indispensable in order to meet higher acoustic demands. With 60 to 100 mm of REGUPOL comfort S1 elastic bonded levelling fill, combined with impact sound insulation (with a dynamic rigidity of s'= 8 MN/m3), test values of Ln,w (CI 50-2500) 42 (1) dB and Rw (C50-5000) 74 (-7) dB can be expected.