The REGUPOL and REGUFOAM sound range has been tested to EN ISO standards and is labelled with the CE marking. It offers high performance solutions for impact sound insulation under screeds with traffic loads up to 50 kN/m².
The REGUPOL and REGUFOAM sound range has been developed to effectively reduce the low-frequency structure-borne sound and rolling noise generated by shopping trolleys and forklifts. An extensive portfolio of approved and externally monitored products ensures planning certainty for apartment blocks and commercial buildings when it comes to sound insulation.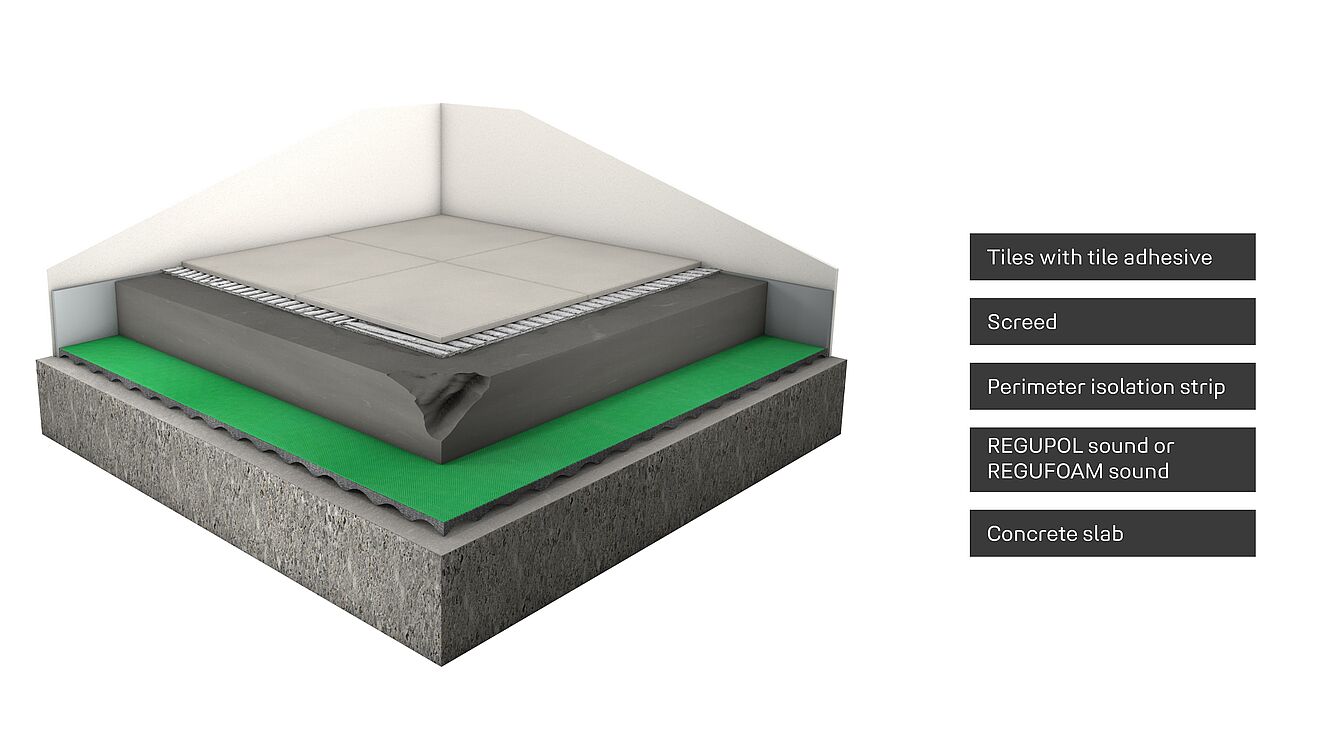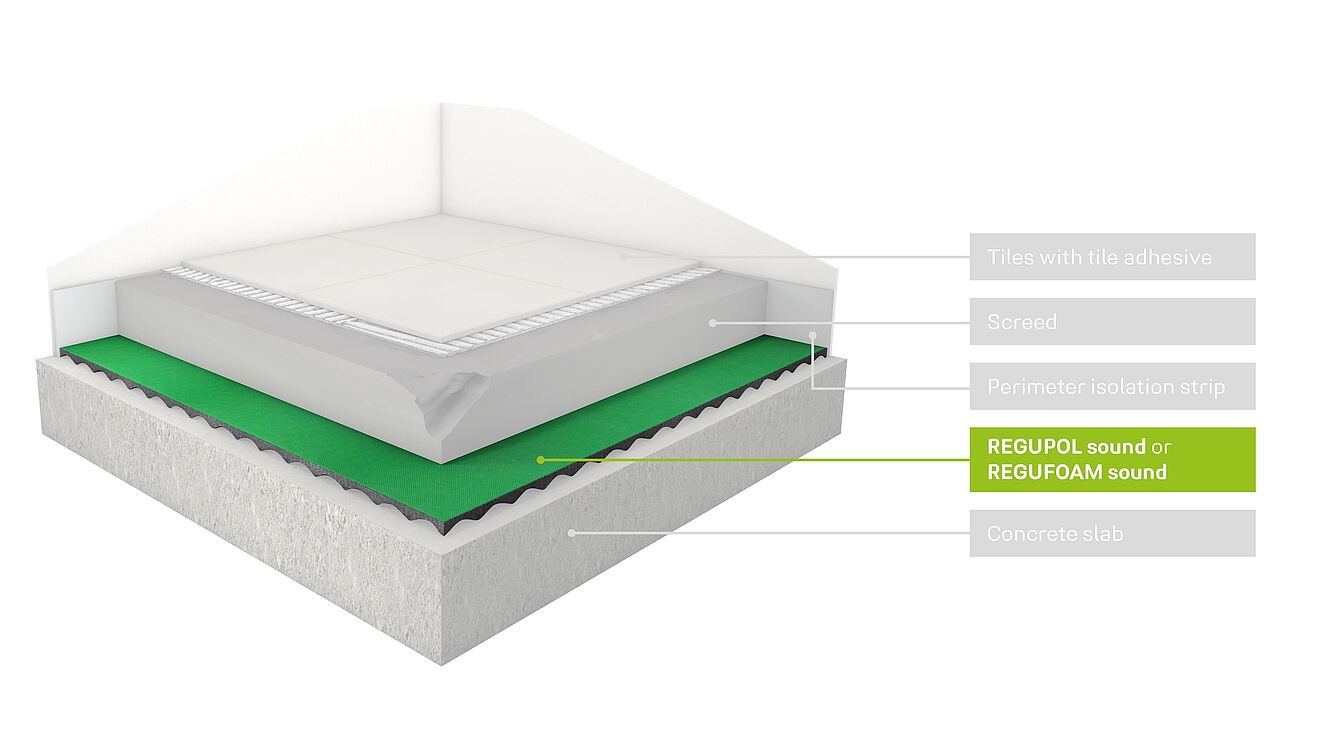 The REGUPOL and REGUFOAM sound products have been developed for heavy duty screed in retail premises, large-scale kitchens and canteens, cinemas, fitness studios and other commercially used areas. With thicknesses between 8 mm and 17 mm and low dynamic stiffness values of ≤ 30 MN/m³ to ≤ 6 MN/m³ impact sound reductions between ∆Lw ≥ 22 dB and ∆Lw ≥ 34 dB can be achieved.
In special cases, two-layer designs with improvement values of ∆Lw ≥ 36 dB can also be provided. REGUPOL and REGUFOAM sound products are regularly monitored by internal quality control plans and third-party inspections according to the relevant European Technical Assessments. Further, they are in line with the high environmental and health protection requirements stipulated in German building regulations. These measures guarantee planning certainty not only within Germany but also worldwide.