How can we incorporate gyms into modern buildings? together.
Fitness studios are more popular than ever. Gyms located in residential and commercial buildings translate into short distances and easy access, but they present complex acoustic challenges.
More traffic and activity in such buildings will lead to more noise sources. We tailor sound insulation designs to each application, based on its type, scope, intensity, and building structure. All solutions are implemented without impairing the functional properties of the sports surfaces.
The fact that, there are no standardized testing procedures for measuring sound isolation efficacy under realistic fitness studio conditions, led to intensive research with representatives of the scientific community and finally to the design of a more sophisticated impact source, a customized drop tower and other testing equipment, which ensures reproducible results. Not only this development but also the execution of different training scenarios enabled REGUPOL, to coordinate an optimized product portfolio of sport surfaces and soundproofing underlayments. The download section offers additional information about this evolving application.
As an expert in acoustic solutions and a leading supplier of sports and fitness flooring, REGUPOL offers solutions which meet the highest requirements of both sectors. The REGUPOL everroll and REGUPOL sonusfit product ranges combine functional sports properties with highly effective sound insulation.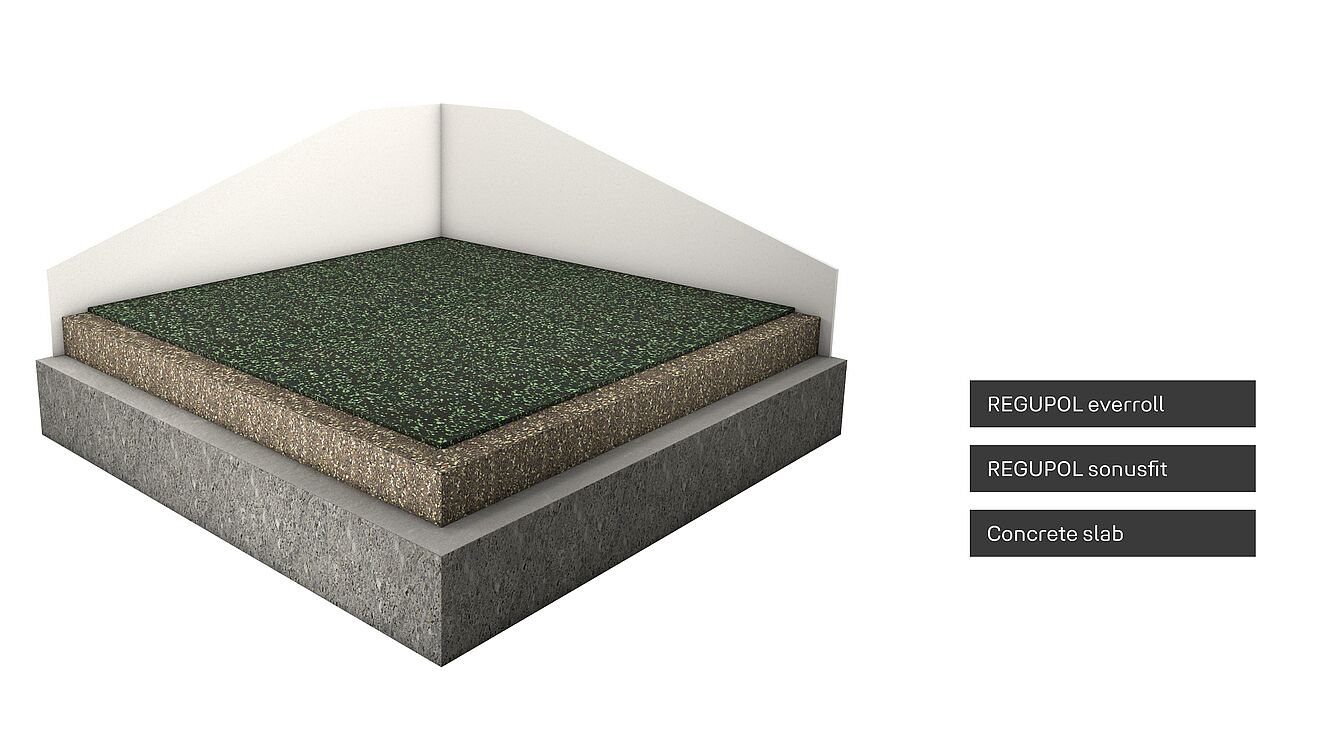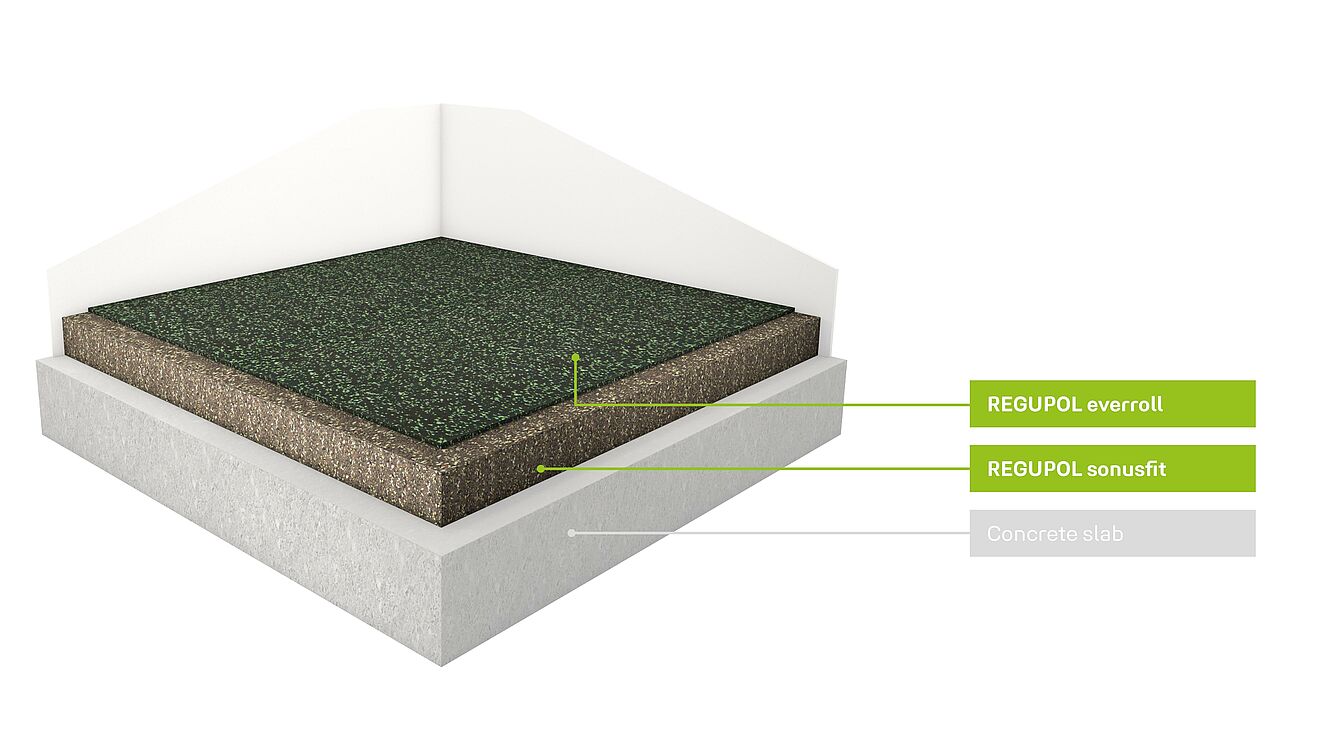 REGUPOL sonusfit – making gyms quiet
REGUPOL sonusfit - The union of two core strengths of REGUPOL: fitness and acoustics.